Overview
This section provides step by step guides on each menu in the ClickSuper interface when clients log in to an account. For example, clicking on the Organisations guide will provide guidance for the ORGANISATIONS menu in ClickSuper.
Clients can also click the arrow next to the Employer Portal menu to see a drop down list of guides - clicking on the appropriate link will take you to the guide for that menu.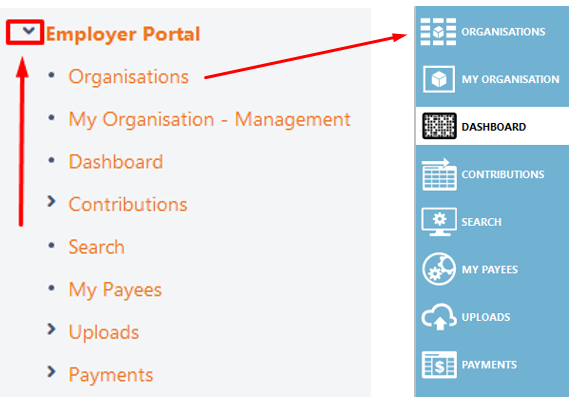 There may be small differences depending on client configuration to the menus displayed. If a menu listed below is missing from your account or if a menu is listed on your account which isn't displayed below it is not a glitch - it will be intentional. Please reach out to us to confirm if you have any concerns.
To view the guide, please click on the corresponding link for the menu you would like more information on.